For passionate dance educators 

who want to inspire and 

be inspired.
Dance Teachers and Studio Owners:
Do you have a passion for teaching dance?
Imagine being able to focus all of your energy and passion 100% on what you do best, teach AMAZING dance classes.
Can you imagine the impact that focus would have on the lives of your students and the success of your studio?
Introducing Princess Ballerinas Ready-To-Use Lesson Plan Kits…Just Download and Dance!
Check out this short video...
Get a free sample of the "Bake Shop" lesson plan theme. 
Just enter your details for instant access. 
Running a Studio Can Be A Tough Job!
As teachers and studio owners we wear many hats and have many responsibilities. 
Writing a syllabus is difficult and time consuming.

Coming up with fresh ideas month after month, session after session is difficult.

Educating parents on the long-term value of their child's lessons is difficult.

Keeping students engaged is difficult.

Standing out against the competition is difficult
 So, what's the solution? 
You doing what you do best is the key to your studio's success.
Let's think back to why you decided to start teaching dance? Was it to do administrative work, train staff, write lesson plans?
If so, then by all means do that! But my guess is that you went into teaching to share your knowledge and passion for dance with the next generation.

You are the key to unlocking your studio's and student's potential.
By being SMART about where you focus your energy. You can't do it all. Focus on your greatest strength: Teaching and impacting lives.

By using tools that save you time, support your goals and free you up to focus 100% on teaching AMAZING classes for your students. 
Sure you could create your own themes, lessons, playlists,sticker charts, coloring pages, and certificates.
No doubt you are capable.
But look at the time investment you would need to make each and every month.

Thinking up and planning a monthly theme: 2 hours

Creating 4-5 weekly lesson plans: 20 hours

Sifting through hundreds of music files searching for theme related music to match each lesson: 20 hours

Selecting music for and choreographing a thematic routine: 4 hours

Creating student resources like coloring pages, sticker charts, certificates of achievement= 12 hours

Creating a branded logo to represent the marketing for each theme: 8 hours
=  60 hours / 4 weeks per month = 15 hours

per week

on average invested into creating lesson plans like this from scratch!
Why not benefit from using an existing program that works and most importantly is already done-for-you so you can simply download and DANCE!
Get your first month's themed lesson plan kit for just $1.
It's just $57 per month thereafter! 
There are NO contracts- cancel at any time!
What will you get each month as a monthly subscriber?
On the 20th of each month you'll get an email with NEXT month's materials. Giving you time to prepare for the next theme. 

Each month you'll receive a delightful theme that your budding ballerinas (and parents) will absolutely adore!

Fun and imaginative lesson plans that will bring each theme to life in your classroom. Just print and go (or view from your phone!).

Ready-to-use choreography notes that matches each theme. Perfect for parent demo days or recitals! 

Follow ready-made Spotify playlists that match each lesson plan. 

Printable student bonuses (coloring page, sticker chart, certificate of completion).

Everything is ready-to-use. Just print and go or view from your phone!
Just imagine seeing your students' eyes

light up with excitement and anticipation

 as each month

you announce the next upcoming theme. 
Then, imagine the 

sense of joy and accomplishment

you'll feel when you get that thank you email from a studio mom or an amazing Facebook review.  
These will be your results of bringing in a teaching system that enables you to be the 

STAR of your classroom and a HERO in the lives of your students

.
EASY!Zero time or effort involved. Just download and Dance.
Save countless hours planning and organizing each month.
Educate your studio parents with ease on what their child is learning in class each month. 
No contracts, cancel at any time.
No large upfront investment, just $1 to get started today.
Improve student retention for your tiny tots.
Improve new student attraction of tiny tots.
Get your staff on the same page- literally!
Keeps students excited for their classes all year long.
And most importantly, feel INSPIRED each and every week  by the fun & fresh ideas these theme-based lesson plans will give you.  
An inspired dance teacher = inspired students. 
Get a free sample of the "Bake Shop" lesson plan theme. 
Just enter your details for instant access. 
About Princess Ballerinas:
The Princess Ballerinas Dance Program was originally created by Megan Meyers for her own students in her California dance studio. The Princess Ballerinas themed lesson plans are currently being used by hundreds of studios across the U.S., Canada, U.K. and Australia. 
"My passion is to share simple tools that bring back the fun and joy of teaching and studio ownership while also creating a more magical experience for students..."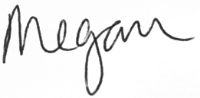 Megan Meyers- Creator of the Princess Ballerinas Dance Program 

Reviews From Teachers & Studio Owners Like You:
From one dance teacher from another I thank you! Your ideas are great! 
I really enjoyed everything about it. It's easy to follow, LOVE that you have suggested songs, and your lessons keeps the kids moving! It was especially helpful for me this month as I have been very busy and planning has been difficult! Your lesson plan has probably saved me at least 2 hours of planning . A fellow teacher sent me the information and it was perfect! 
I love that you have listed so many songs to use.  I also LOVE  the Halloween coloring sheet—I know my dancers will love that. I'm sure it saved me at least 1-2 hours on selecting music and fun creative things to do. 
My students THINK they are playing! They don't realize how much they're actually learning. That's what I love most about it. It makes class fun for EVERYONE!
The dancers (& teachers) are thoroughly enjoying your lesson plan. Thanks you!!!
I like having an editable version of the lesson plans.  My preschool classes are combo tap/ballet classes, so this way I can add in my own tap portion, as well as any other songs that are already in my rotation for ballet that I plan to use. I like having fresh ideas and imagery that I hadn't already thought of (I love the imagery of balancing a witches hat on your head during the exercise!).  What I love most, to be honest, is not only having song suggestions listed (which I always love new song suggestions) but having a Spotify playlist ready and linked!  That part is spot on.  Also, having the Spotify playlist makes it easy for all of my teachers to have access to the same music from their own devices, rather than having to share one ipod with all of the class music on it.  
WOW!! What a great tool for teaching. Thanks so much!
Dance Teacher
Just wanted to give you a little positive feedback. Used your lesson plan last week, and my girls LOVED it. Will be using it for the rest of October. Thanks so much!
So far my students have really enjoyed these lessons and I have just started week 1 with them!
 I own a studio and was just brainstorming about how to add a little something to my already successful tiny tots program!  These are great ideas to enhance what we have going on.  Thank you for sharing and motivating us crazy dance teachers to keep things exciting and fresh!!
Dance Teacher
Questions? 
Email megan@princessballerinas.com
Get a free sample of the "Bake Shop" lesson plan theme. 
Just enter your details for instant access.