Dance Adventures Membership
Themed Lesson Plans for 6-8 Years
Dance adventures is like the "big brother or big sister" to the Princess Ballerinas Themed Dance Program. Dance Adventures is the next step for students who love to dance and imagine... but are SO OVER the princess scene (commonly happens in the 6-8 range I find).
Dance Adventures is a monthly lesson plan subscription for dance studios. Each monthly lesson plan kit for Dance Adventures will include...
A fun and engaging theme
An imaginative lesson plan
A done-for-you choreographed routine (with video)

A matching Spotify playlist
Student bonuses: Sticker chart and coloring page.
The idea is to take all of the the fun, imagination and engagement that we use in Princess Ballerinas classes and simply extend it into a fun and fresh combination dance class for the next age group up: The sassy 6-8 year olds!
Program Mascots: Meet Tessa & Max!
As a member of the Dance Adventures program you're welcome to make use of the program Mascots in your classroom or marketing materials.
Personally, I like mascots and characters because they are a great way to set an example for things like dress code (Mascots NEVER forget to put their hair up or bring their dance shoes!!) and it provides some fun characters that your students and studio parents can relate to.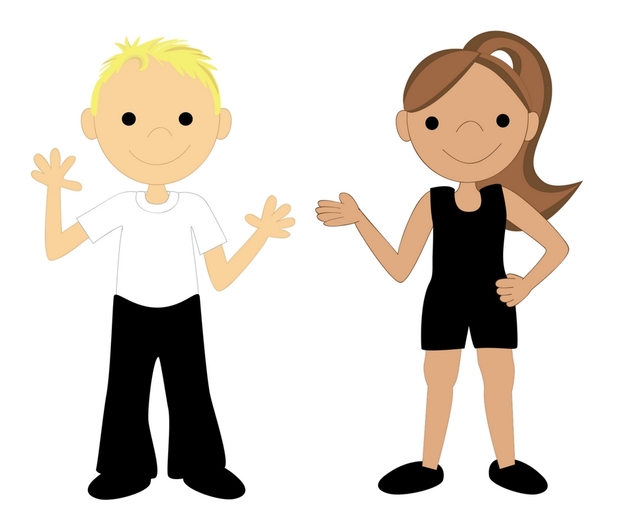 The character files have transparent backgrounds so you can layer them over any ad or even a photo of your actual dance room! Like this...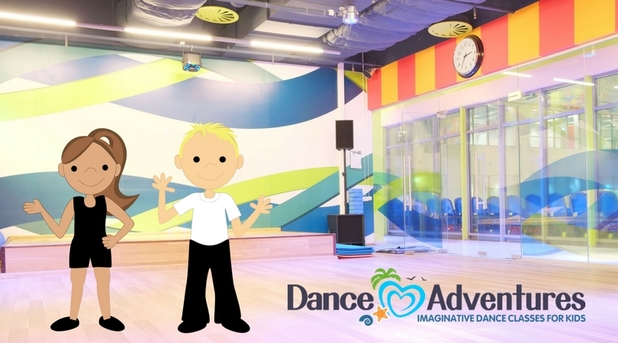 Or this...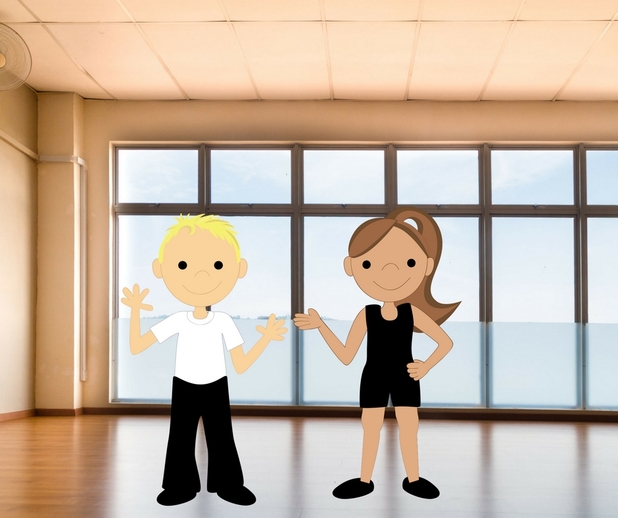 You can put Max and Tessa to work in so many ways to promote your studio!
The Adventures: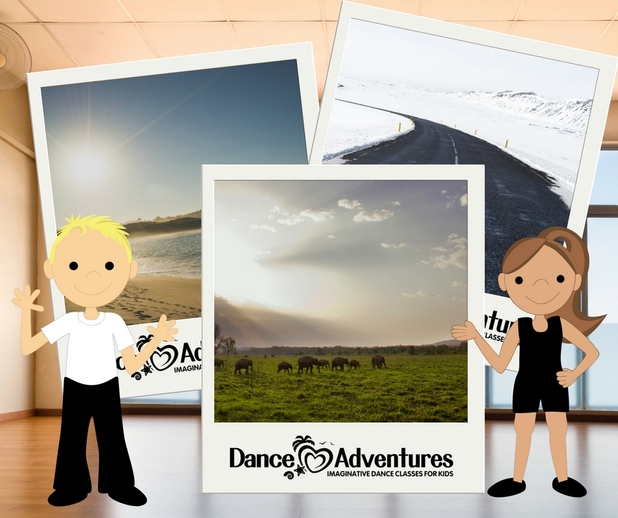 Dance Adventures will take students to a fun and exciting new location with each lesson theme. Examples of Dance Adventure travels include: The Beach, The Mountains, Outer Space, The Arctic, Hollywood, The Jungle, Under the Sea and More!
Logo & Mascots= 100% OPTIONAL
Of course, using the Mascots and the Dance Adventure logos and name is 100% optional. The Dance Adventure materials will also be provided without any of the branding in case you prefer to use your own class names and studio logos. This program is very flexible!
The Dance Styles:
Dance Adventures lesson plans are based on a combination of fun and upbeat jazz and hip hop dance styles with some ballet fundamentals as well. The idea is to introduce students who are new to dance to a wide range of basic terminology and skills so that they can transition into a variety of different classes once they fall in LOVE with dancing and your studio.
Sample Teaching & Student Materials: 
The themes and student materials are more gender neutral than Princess Ballerinas and will appeal to both boys and girls alike.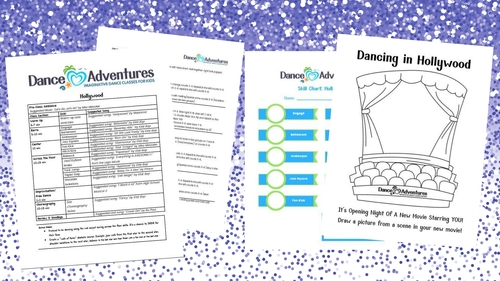 Note on Music: The music playlists will incorporate a variety of styles but in general Dance Adventure classes are upbeat and more fast-paced than Princess Ballerinas classes. The music is still themed but I use more age-appropriate pop music vs. preschool music for 6-8 year olds. Think Radio Disney, Kidz Bop, etc.
Membership Cost:
Dance Adventures is delivered on a monthly subscription basis with new lessons posted on the 20th of each month.
You can try your first month for just $1, and then it's $57/month after that.
Typically studios are able to cover the cost of the program with the monthly tuition from just ONE student! Not to mention all the time savings! 
Thanks so much! Please let me know if you have any questions.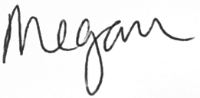 P.S- If you have any questions feel free to email me at megan@princessballerinas.com
Pricing options